---
NPTA Legislative Breakfast Is a Success!
---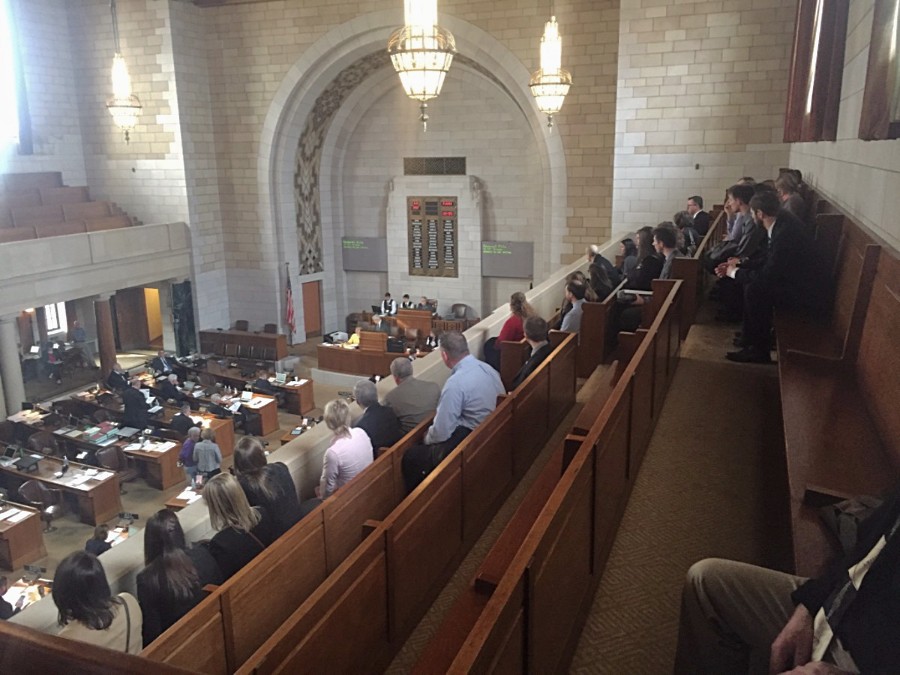 NPTA Members Watch the Unicameral in Action
---
NPTA Members Make Their Mark at Legislative Breakfast
A group of 70 physical therapy professionals attended the annual state legislative breakfast Feburary 1st.  They were able to make great connections with their senators and impress them with a room full of attendees. Senators Hilkemann and Morfeld addressed the group on several topics ranging from specific bills, to the importance of staying involved in your association. As a special treat, the NPTA presence was announced in the legislative room and received a standing ovation from the senators on the legislative floor.  A special shout out to all those who attended, your time and efforts do not go unnoticed!  Each and every voice makes a difference! 
---
---
Wrap Up:
2015 NPTA Fall Conference
---
We had a great turnout on October 17th for the 2015 NPTA Fall Conference.  
---



Grace Knott, PT, GCS

Mary Ellen Sacksteder Award Winner




Terry Grindstaff, PT, PhD, ATC, SCS, CSCS*D

Achievement in Education Award Winner




Brent Todd, PT, DPT, OCS, ATC

Clinical Excellence Award PT Winner




Tony Hall, PTA

Clinical Excellence Award PTA




35 Year Members




25 Year Member




20 Year Members




15 Year Members




15 Year Member




10 Year Member




5 Year Member
An overview of the 2015 HOD meeting